Pallet racks are used in both industrial and warehouse-type facilities for materials that have been palletized or bundled and need to be stored, transferred, or shipped. Also called a pallet rack system, or pallet racking, or warehouse shelving, or warehouse racking, the use of pallet racks allows the facility to maximize the vertical warehousing space that would normally have gone unused. Palletized products will now go multiple stories high utilizing all the vertical space available in the warehouse.
Used Pallet Racking





Pallet Racking is available in both New Pallet Racking and Used Pallet Racking.

The only drawback to New Pallet Racking is the high cost of buying the new equipment. You can save money on used or "refurbished" racking but be careful because there are a number of pitfalls when purchasing used or "refurbished" pallet racking.
You may locate a warehouse storage company that
because of downsizing or closing
has some used pallet racks for sale. Unfortunately, it is not a very good idea to buy used pallet racking directly from the previous user because you do not have the proper equipment to ensure the used racking is in good condition.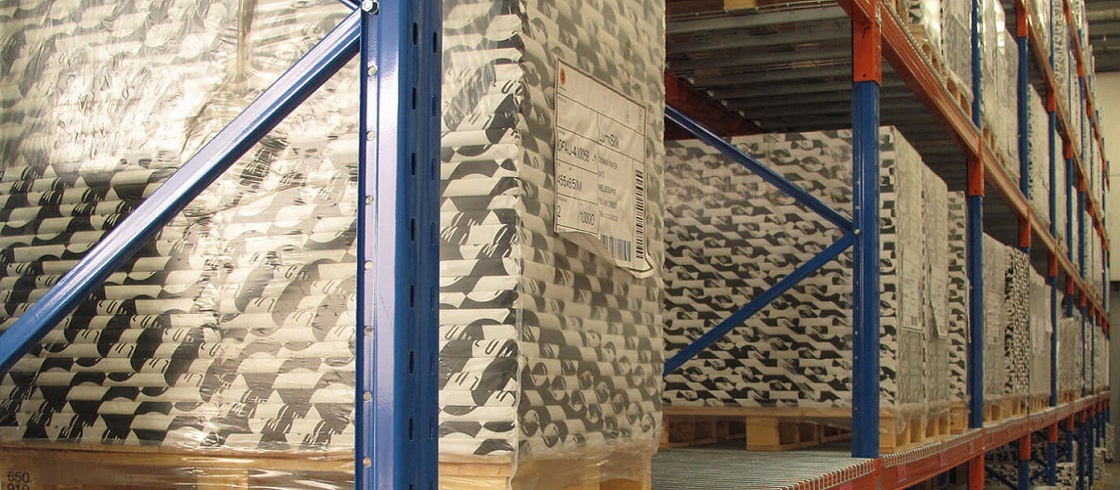 Since the majority of warehouse pallet racking is made from steel it has the possibility of a long life. As long as the pallet racks are in good condition there is no risk in buying used pallet rack components. But if the racking has ever been exposed to moisture and has even a small amount of rust pass on the purchase. Rust will continue to decrease the strength and safety of the pallet racking. If there is even a little bit of rust, it is very likely to spread damaging the structural integrity of the rack component.
Therefore it only makes sense to purchase used pallet racking when it has been closely inspected for any amount of rust, microscopic cracks, bends, or fitment issues. Or even better is to buy new America-made racking.



A.I.T. Industrial Shelving & Racking is l
ocated in Fort Lauderdale, Florida where we offer for sale both new pallet racks and used pallet racks. We have new and used pallet racking in stock, with more stock arriving shipping out just about every day. If you need used Pallet Racking, refurbished Selective Racking, an extension to your existing racking, or racking components for your own High-Density Pallet Rack System A.I.T. Industrial Shelving and Racking will provide just what you need at the right price and fast!.
Suppliers of both new and used material handling equipment such as warehouse racking for over 25 years now. The majority of our competitors sell poor-quality used pallet racking and poor-quality refurbished pallet racks. At A.I.T. we offer our customers only perfect quality used pallet racks that have passed our microscopic inspection process. If you purchase new racking components you are GUARANTEED MADE IN THE USA. Our competitors continue to sell poor-fitting, poor-quality racking components from places like China or Vietnam.
A.I.T. Industrial Shelving & Racking designs and installs all over Florida. No job too large or too small.